I found the book was fantastically done with the way it was put together and the different articles running through
it.  I experienced such joy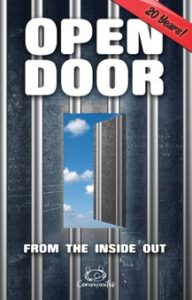 to read how some of the guys and volunteers I knew were doing and how it was written with such authenticity.  I had a hard time putting the book down;  I also enjoyed and was touched by the stories of the people I did not know…..
Thanks again…
Gaby
———————————————————-
What a wonderful book you have produced. I opened it and was immediately enthralled. I read the first 41 pages before reluctantly going back to office work. Thank you so much. I will certainly be sending a donation to support your wonderful work. Congratulations on a book which is both a joy to look at and to read.
Ann
—————————————————————————–
What a nice surprise to receive this great book! Thank you so much and congratulations for all the accomplishments in the last 20 years. You make a huge impact in bringing goodness and hope for humanity!
M. C.
---
I was given a copy for Christmas and the book is so fabulous. Congratulations. I will take two more copies please.  I made mention of it in my letter for the New Year, because quite frankly, it is one of the most beautiful examples of the power of people, to create restorative justice conversations in their own communities. All the best.
P.D
---